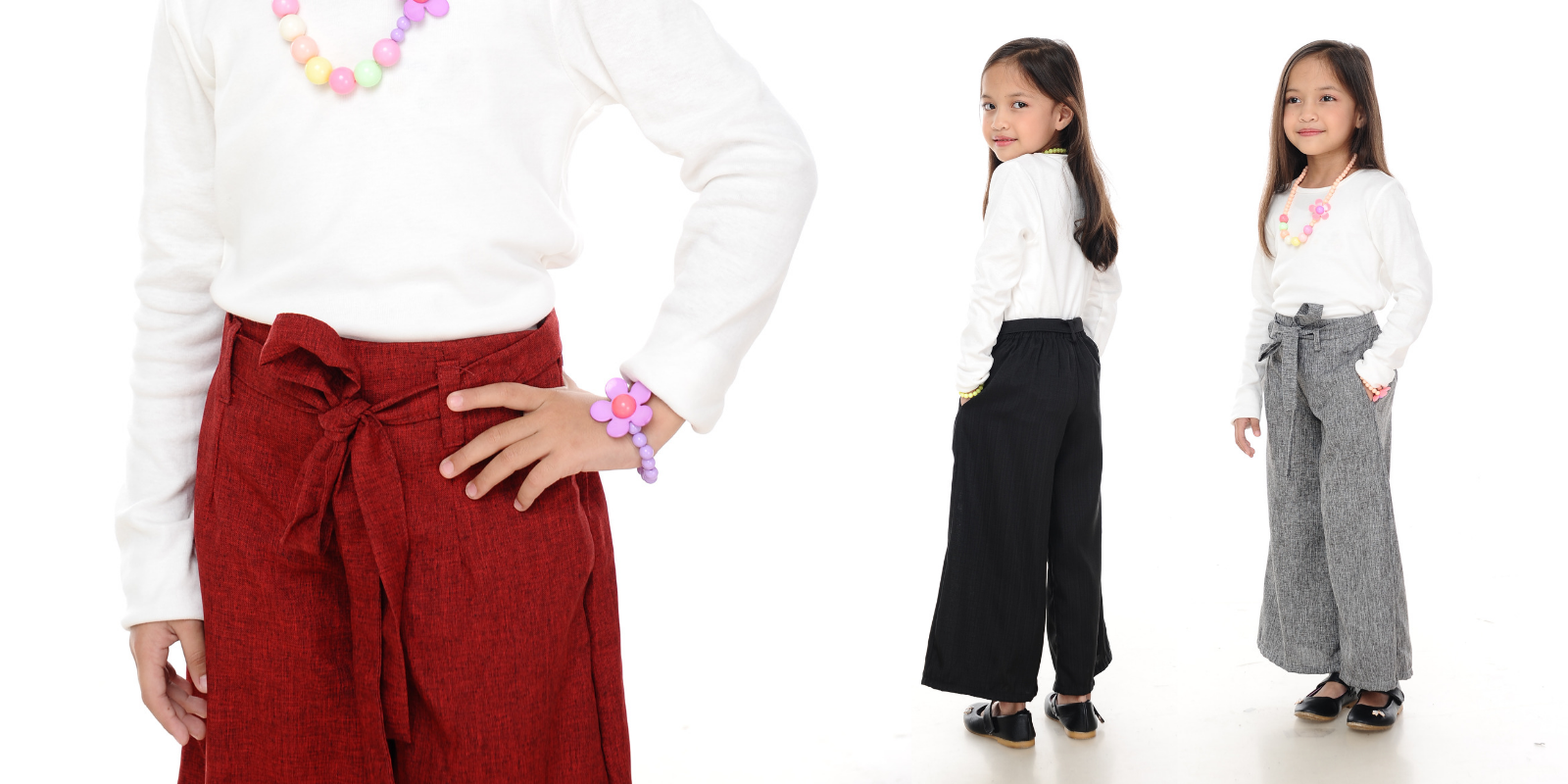 A VERSATILE PLAY-READY PANTS
Parents want clothes that make their kids feel great, inside and out, from daily use to conquering picture day and every moment in between.
Sara Pants for little girls, are perfect! We want to make it easy for you and your girl to dress up. So here we are offering one of the best creations from Hijaju.
If you still need to know why you need Sara Pants, here are some reasons:
They are awesomely comfortable and affordable!!

Many ways for you to style them (especially with the ribbon belt available)
No more LEGGINGS OR JEANS. I am sure you have them in your collection, enough with that.
Always ready for play and for events.
No ironing required, thus saves your time to style them.
What are you waiting for! Let's have them. 6 sizes available for 4 until 13 year olds.
---