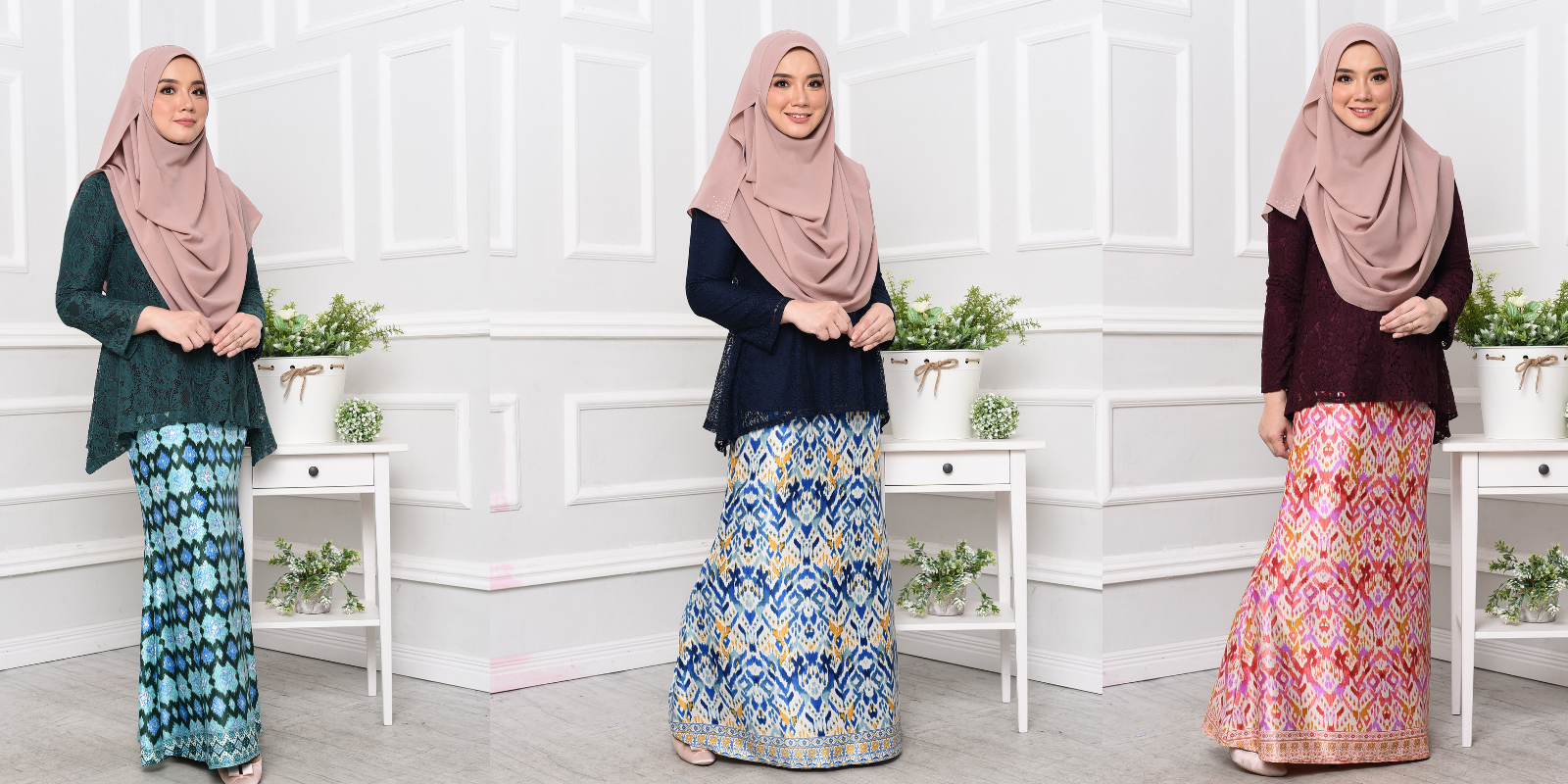 KAYLA LACE KURUNG
You will be spoilt for choices this Eid with Hijaju.
This elegant Kayla Lace Kurung Moden exudes sheer opulence. Featuring a gleaming lace top, this piece combines traditional wear with the sophistication of modern times.
The skirt, resembles the Pua Kumbu 'ikat motif' with multi-coloured tones. They are so beautiful and eye catching.
Comes in 5 sizes and 8 beautiful vibrant colours, this one is sure to be your favourite piece.
---