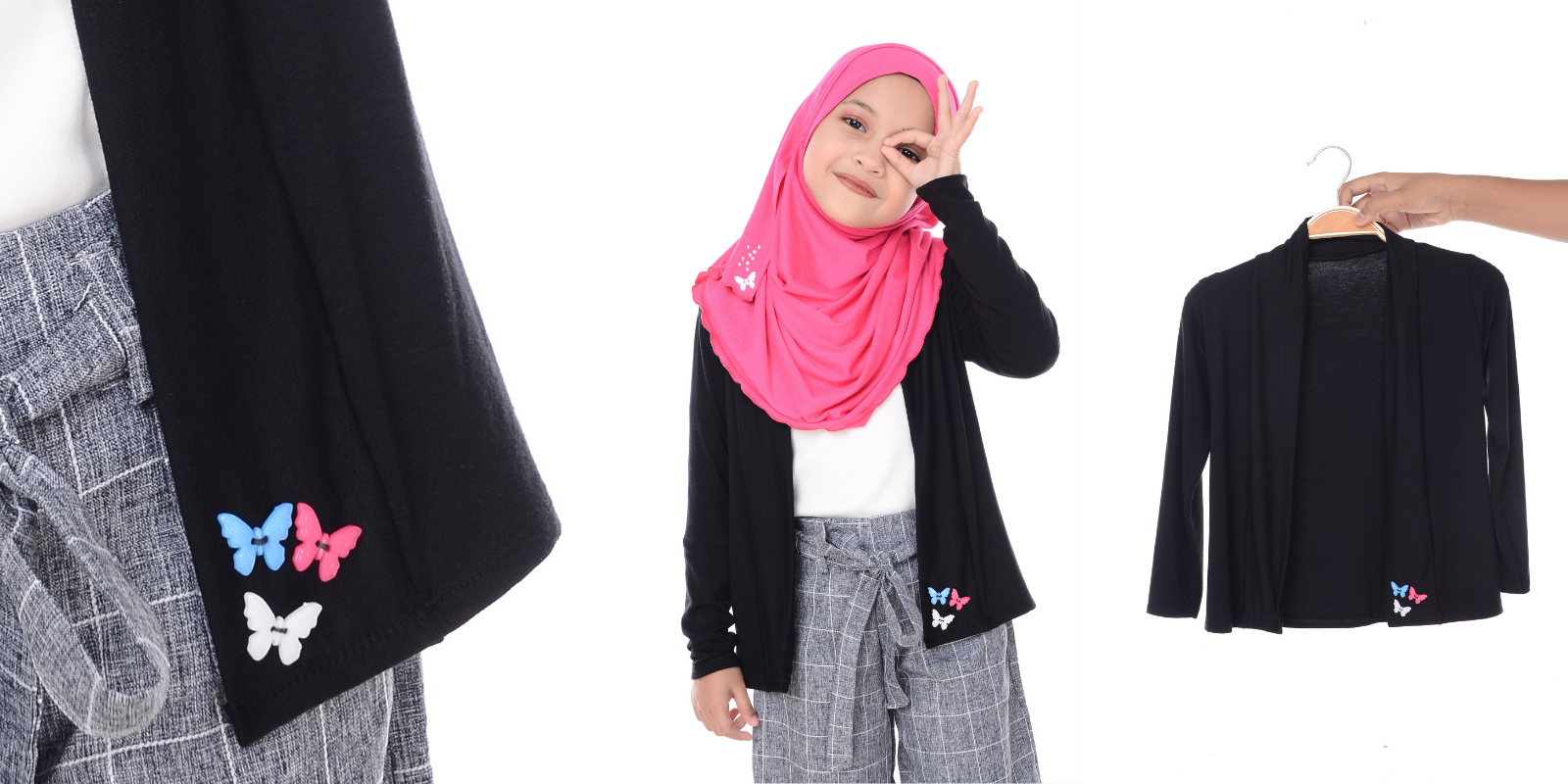 Cardigan To Save Your Day
Hijaju Cotton Cardigans are a really hot trend right now. They are great for styling up a sometimes boring inner wear and perfect for junior hijabis too.
We've noticed that it is so difficult to find a good cotton cardigan in children's clothing store. And that is the reason we brought this lovely piece for your little princess.
They are great for outerwear in our weather. It comes in limited pieces, so grab yours now before it's too late!
---